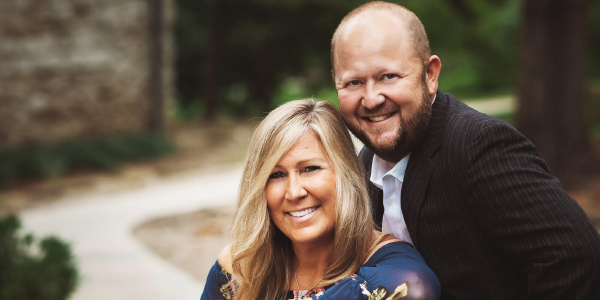 As a professional financial advisor, John Hurlow knows a thing or two about helping people plan for their retirement. That desire to help take care of others is a deeply held belief that extends far beyond his professional practice as a Managing Partner of Hurlow Wealth Management Group, Inc. and into the community he is proud to call his home.
John's love of Bloomington, like so many, began as a college student with his decision to attend Indiana University's Kelley School of Business. During his time at IU John worked several jobs that took him beyond the University and exposed him to local business owners and the Bloomington community at large. After graduation, John got his first job in wealth management with Merrill Lynch in Indianapolis. In 2000 when the opportunity emerged to establish an office in Bloomington, John jumped at the chance to work in the underserved market. Within the week, with a three week old baby in hand, John sold his house and moved back down to the town that had meant so much to him during his college years. "I immediately knew this is where I was meant to live and work," said John. When Merrill Lynch decided to close down its office during the tech bubble crash in 2001, John decided to leave Merrill Lynch to establish his firm.
John was approached to join the Community Foundation Board by longtime friend and mentor Ray Tichenor. Getting the chance to extend the knowledge as a professional advisor into the community he loved so much was a natural fit. Years later when the Community Foundation discussed the idea of creating a Legacy Society as a way to recognize and acknowledge the generosity and vision of donors who had established planned gifts, John was eager to get involved.
Because of his profession, John saw the intersection of philanthropy at work through the Community Foundation and the power of giving through his clients' charitable giving. This all came together for John during a presentation at a financial planning conference titled "The Great Wealth Transfer." Learning about the huge intergenerational wealth transfers expected to occur over the next 20 years was enlightening for John. "I was in awe and thought about the clients I have who had set up bequests." Through those charitable gifts through wills and retirement plan beneficiary designations, John saw the potential that planned gifts could have on communities. John was already passionate about helping his clients achieve their goals for retirement, but now he was also a strong advocate for helping his clients achieve their philanthropic goals too.
John had philanthropic goals of his own, too. Beyond his involvement on the board of the Community Foundation and his role on Community Foundation's Professional Advisor's Council, John and his family have designated the Community Foundation as the beneficiary of a retirement policy and have established a donor-advised fund.
The donor advised fund has allowed John to teach his children about giving back and supporting their passions.
"The primary reason that I started a Donor Advised Fund was to teach my children the importance of helping others," said John. "When the time came to make annual distributions, I let the kids pick where they wanted the money to go. My daughter has had chronic migraines, and she wanted half of the money to go to the Riley Hospital Children's Neurology Department to help other children suffering from migraines. My son is a huge animal lover and wanted half to go to the Monroe County Humane Society to help animals that have been abused. The kids talked about how awesome it was that we are doing this and they felt it was the first 'adult' thing they have ever done. The kids now look forward to picking a cause each year, and they also understand compounding interest and how this money will continue to grow and give back forever."
In John's professional opinion when you're thinking about retirement "you can likely give more than you thought if you give wisely." The more individuals give, the more they can help others along the way. In his words, "leaving a legacy gift to the Community Foundation is a way to help those you have never met, those who have not even been born yet, and those who are having a rough patch, or fell into an unfortunate situation. Without help here and there, none of us can reach our dreams" which is why John believes community foundations "could be one of the keys to a better future for everyone in Indiana."
Learn More about Beneficiary Designations