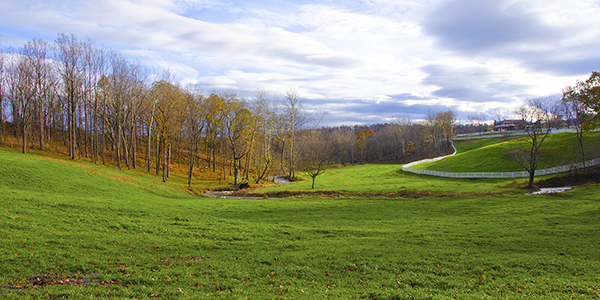 The Community Foundation of Bloomington and Monroe County announced today that it has received its largest single donation to date from an individual or family - an estate gift worth more than $800,000 - from the late Judith "Judy" Feldpausch.
Prior to her death in December 2016, Feldpausch created a lasting legacy through a planned gift to endow funds that would benefit seven local Monroe County nonprofits. With this gift, the Community Foundation has established the Judith B. Feldpausch Fund, which will provide annual grants in perpetuity to Big Brothers Big Sisters of South Central Indiana , Habitat for Humanity of Monroe County , the Monroe County Humane Association , People and Animal Learning Services , American Red Cross services benefiting Monroe County, The Salvation Army - Bloomington , and Volunteers in Medicine.
Part of the gift was funded by Judy's designation of the Community Foundation to receive a share of her IRA account, and the rest came as a gift of the residue of her estate under the terms of her will and her trust.
"This is the largest planned gift our Community Foundation has received in our 27-year history," said President and CEO Tina Peterson. "We are humbled by the opportunity to honor Judy, her generosity, and her thoughtful philanthropic work through this endowment. With this gift, Judy leaves a legacy of caring, compassion, and generosity."
Feldpausch moved to Bloomington with her husband, Richard K. "Dick" Feldpausch, in 1999. Dick retired from Felpausch Food Centers, a Michigan-based grocery chain, in 1996 following 45 years of service in the family business. After he passed away in 2003, Judy stayed in Bloomington. Judy was passionate about animals, especially horses, and helping families in need. She moved to North Carolina to be near family in 2013. Judy was survived by three children, four step-children, one brother, 14 grandchildren and several great-grandchildren.
"We are grateful to Judy for her passion for making Monroe County a better place," added Peterson. "At the Community Foundation, our mission is to create positive impact to improve the quality of life in our community. Judy's estate gift is an example of the power of giving exponentially, advancing the Foundation's capacity to meet the community's most pressing needs and compelling opportunities, year after year, forever."
The Community Foundation will invest the estate gift from Judy Feldpausch so that it will grow over time, while also distributing funds annually to each of the seven organizations to support their charitable work.
The Judith B. Feldpausch Fund will exist in perpetuity at the Community Foundation and is the newest of more than 215 funds that make up the Foundation's $32 million+ in assets. "This is one of many gifts that have advanced the Community Foundation toward a goal set in 2012 to double our endowment to $40 million by 2022," said Peterson. "Through careful stewardship, wise financial management, and informed grantmaking strategies, the Foundation is well equipped to honor the intentions of the growing number of donors, like Judy, who have entrusted us with many planned gifts. We have the expertise and capabilities to serve in this trusted role for the benefit of our community."
For more information on planned giving to the Community Foundation, please contact Meagan Niese, Development Director, at [email protected] or (812) 333-9016.