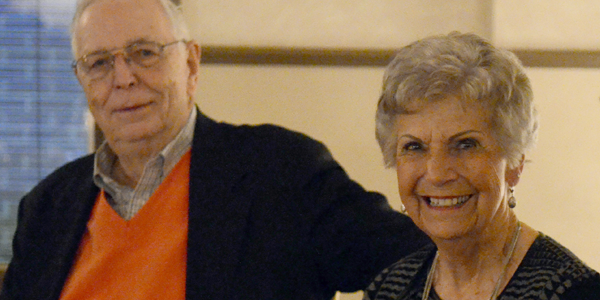 Have you heard about our new Charitable Gift Annuity (CGA) Program? A CGA is a great opportunity for you or a loved one to support the causes you care about most while also receiving lifetime income.
How does it work? You make a one-time gift to the Community Foundation, and we agree to pay you a fixed amount every year for your lifetime. You can also choose to name up to two people you love to receive the annuity payments.
John and Gerry Miller became the Community Foundation's first donors with a Charitable Gift Annuity. "We chose a CGA simply because we wanted to support the Community Foundation," said John Miller. "The CGA is one option that allows us to maintain some income while supporting an organization we believe in."


To learn more about the benefits of a CGA or to receive a customized scenario of how a CGA could work for you, contact Development Director Meagan Niese at (812) 333-9016 or [email protected].